INFRASTRUCTURING PROJECT
Duferco is a key player in the enhancing of the national EV charging network, aimed at accelerating the EV charging infrastructure development in Italy and fostering the energy transition. These are the main goals of the financing agreement signed by Duferco Energia SpA with Cassa Depositi e Prestiti (CDP), Crédit Agricole Italia (CAI), and the European Investment Bank (EIB), for the expansion of the Italian network of EV charging stations, with approximately 2,000 new units. The total investment planned for the construction and widening of Duferco's charging network in Italy amounts to €37.7 millions and includes the installation of about 2,000 new stations (corresponding approximately to 4,000 charging points), by 2025.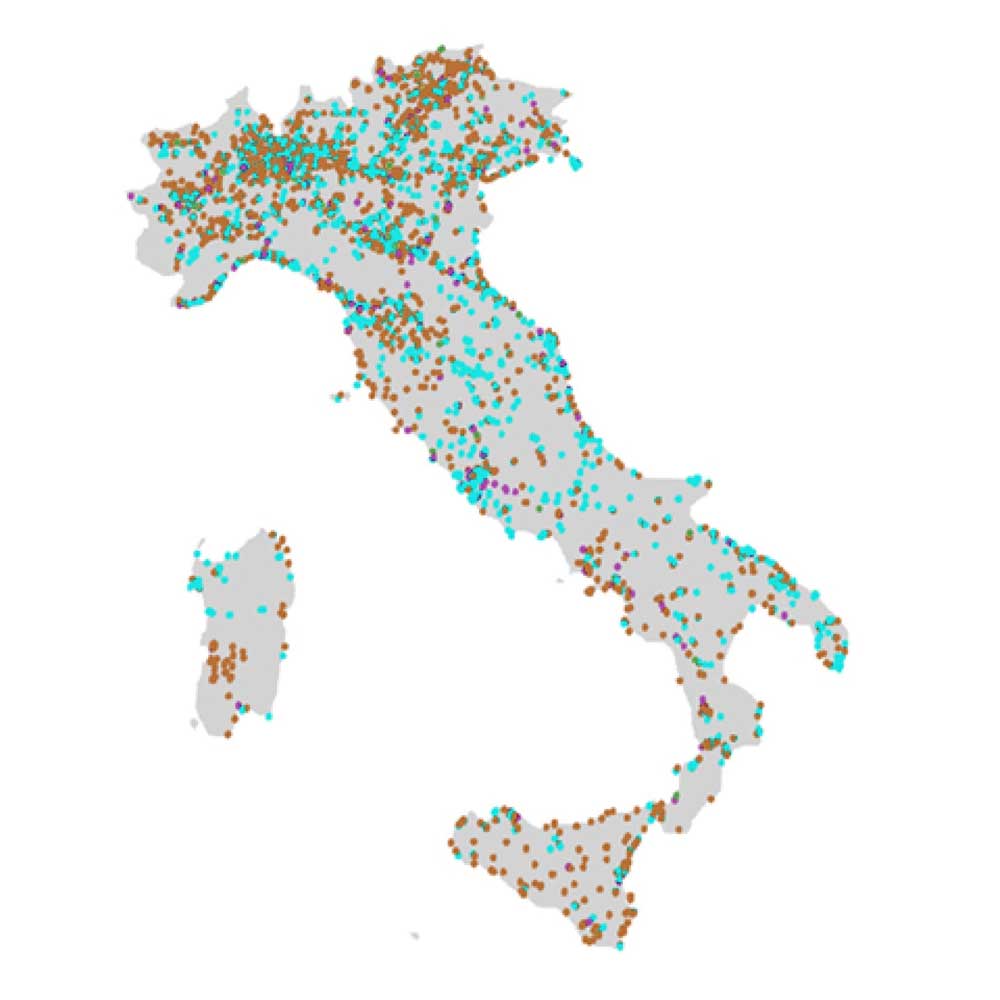 The project is supported by the European Commission through the Debt Instrument and Transport Blending Facility with funds from the Connecting Europe Facility (CEF) through investments in infrastructure aimed at promoting a competitive and professional growth in Europe.
In addition to equity, additional sources are secured by a bank financing approved by Crèdit Agricole Italia and CDP (Cassa Depositi e Prestiti) consisting of €26 millions (out of which 20 millions are covered by a EIB funding in the form of an intermediated loan).
Besides, the loan will also benefit up to 80% from the SACE green guarantee, having qualified as a 100% green project.